looking for used Japanese cars from Auction?
We sell used Japanse car at whole sale price, Direct selling from Auctrion, so cheap!!
Our Agent fee is 60,000Yen/unit We buy Japanese car from Jp car auction in Japan and do car auction direct service for you. This is a very informative page for those who are looking for Japanese used car service from car auction in Japan to your home country.
TAX FREE EXPORT:   Japanese car such as,
jp used Toyota,Nissan,Subaru,Mitsubishi,Mazda, or JDM sport in Japanese used car auction.
used Japanese car at wholesale price!!
For those who wants to import and export used car from Japanese auction as low cost as possible with low risk (We go to Japanese car auction to buy used Japanese car for you at very low service fees and with very high quality service!!!)
Our service is for those who are international governments, corporations and private parties worldwide!!
If you really want to import and export used car from auction in Japan, We will search your car not only Japanese car auction but also Japanese used car dealers or other sources. Let us take care of your car order from the beginning to the end.
Used car auction in Japan
You are able to import your dreamed car from Japanese car auction with our assistance.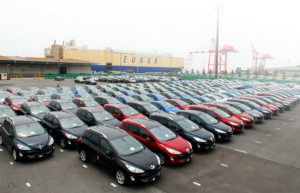 This means you are able to compete against local Japanese used car dealers and Japanese car exporters, and you are able to be the owner of Japanese used car at the lowest cost possible.
You know that your local car dealers are importing used car through export auction agent in Japan, like us and paying export service fees somewhere 100,000yen-120,000yen for us.
This is why our used car auction service comes in for your cost savings. So you can import Japanese used car from Japanese car auction directly at wholesale price with our help.
This is Japanese used car auction export service from Japan, so you will pay us as a auction agent fee of 60,000yen per one used car. No hidden cost!!! We will make this clear later.
If you are not clear about Japanese car auction, please go to this page Japanese used car auction
Why import Japanese cars from car auction in Japan?
There are 3 reasons.
1. Well trained auction house inspectors are seriously checking a used Japanese car one by one. On top of this, We check a used car in detail by ourself before auction start. Especially, we check in detail if there was an accident history or not. Also, auction houses keep record each used car's mileage into one database system so that they can monitor each car's mileage and do better guess every time if a used car has a true mileage or not. So if a used car has suspicious about its mileage, inspectors write as question Km into inspection sheet. This is why we are able to buy a good described car from auto auction with less risk (may be less risk than local car dealers) and without doubt. When you go to local used car dealer, check a used car yourself, what you can do is to check exterior and interior of a used car at most. You have a no clue if a car has true mileage or not, accident car or not and an engine is OK or not.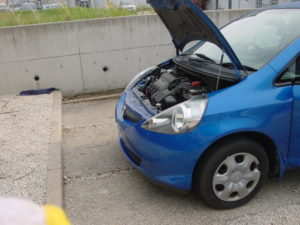 You will receive an original car inspection sheet which is issued by Japanese car auction house. The car inspection sheet is like a certificate of diamond when you buy diamond in jewelry shop. It really describes well used car condition (like a, where dent, scratch is. Km, and so on), even you are able to use it when you would like to sell your used car.
2. You are able to buy Japanese used car at lowest price from Japanese car auction. It is natural that you can buy Japanese used car cheap, because you can buy Japanese used car at a very first stage of channels. Normally, your local car dealer has a lot of overheads cost to maintain used car yard, people and stock and such cost is naturally put on a used car sale price. With our auction service, we can erase this unnecessary cost which you can use it somewhere else.
3. Japanese car auction houses have variety of stock, very strong chance you can find your dream Japanese used car. May be your local used car dealer carry stock somewhere 60 cars or may be 100 at most. On the other hand, Japanese used car auction house, about 1800 used cars to more than 10,000 used Japanese cars are sold at auction in one day. So it is very easy to find your used Japanese car.
What is a car inspection sheet at auction?
Every single Japanese used car auction has a car inspection sheet attached. Car auction inspectors fairly and carefully write this one by one. You will get more clear information about a used car condition and car history than local dealers used car stock.
The car inspection sheet shows
Used car accident history (also shows which part repaired and which part replaced)
Water damage history
Hail damage history
Stolen history
Odd meter problem or replaced
Even very tiny dent ( pin dent ) are shown in an auction sheet
Panel beating and paint work history and so on.
There areas are very difficult for you to find out in your local dealer's used car stock. We will send you this car inspection sheet and used car pictures by e-mail before auto auction start. So you can decide with that information, if you really want to bid the used car before auction start. If you do not like it based on a information, we can start to find another auction car, this does not cost you anything!!! until you will buy used car from me. You will see more this in Japanese used car auction
our Mission as an auction agent
 Save unnecessary cost and time!!
No traveling cost to Japan
No local import agent cost
We will save unnecessary cost together!!.
The benefit you will have from our auction service.
Please compare with your auction agent in Japan!!
10 years experience buy and export used car from Japanese used car auction
We ask only 60,000yen on top of the used car cost,the real purchase price in car auction for all customers!!car price + 60,000yen is all cost in Japan. 60,000 includes biding auction fee, transport to port, Radiation test, Odd check test and Customs & Documentation.
Some exporters ask you consumption tax 5%. You do not need to pay this.
Quick and reliable shipping from Japan.
Direct selling and exporting used car from used car auction in Japan. If you are already have an car export agent and he says that; our Japanese car buyers or car export agents are looking or checking for your used car at auction!!! This means at least 2 parties are already involved to sell you a car and unfortunately, you will have to pay double service fees in this case.
Please remind, this service is not only cheap but also with superior service!!! Also, Options, like odometers Guarantee, JAAI, Shipping insurance are available, Please ask for the option fees.
We will take care of your order from the beginning to the end. Please ask us anything, We are happy to get back to you within 24 hours. Also, We are looking for a business partners who we can trust and work with; please feel free to contact us.
Pros and Cons/ your car auction agent in Japan
Fees
60,000yen TAX  FREE
? Please compare!
We pay auction fee, Custom Doc. , port charge ,,, out of 60,000

We pay these Port Charge 10,000yen auction fee 10,000yen De-registration 5,000yen DHL 5,000yen Misc 10,000 yen Our profit is very low, this is why you are able to import at wholesale price from Japan.
Priority
You always No.1
     You may not No.1
Big export company has too many customers, unfortunately, only big customer has a priority
Hidden cost; information
Never: We send you the invoice from auction house to prove how much we paid for your car
You pay consumption tax 5% ?

May be only telling you a price over the phone
You might be suspicious about how much was a vehicle price? A lot of vehicle exporters are cheating this to make profit. We send you original invoice and vehicle description sheet which issued from auction house so that we are able to proof not only how much we paid for your vehicle but also your used car condition, like a Kms, Grade,
Shipping priority
You always No.1
You may not No.1
Shipping company pays kick backs to big exporter, this is why big exporters shipping space is always limited.
Port charge and custom clearance fee
 
 
the same regardless the size of business, as these are mainly tax, We pay this anyway,
Overheads cost
Very low so that We are able to provide you a good service
Very high
You are able to imagine, It is very expensive to keep yard and people. Big company has to sell a lot of used vehicle,,,,,,
auction chance
 
 
Does not matter the size of business, only highest bidder are able to buy a used car.
auction fees
 
 
Does not matter the size of business, the fee is the same for every buyers. We pay this anyway,
Before auction
We ourself go to auction and check before buying a car
 
We are sure that you are worry about this service. So we take responsibility and carefully check a vehicle before we buy it. A lot of cases, there are problems with AC, Power windows, tiers, alloys, rust, Those are easy to mistake even trained inspectors due to shortage of time
After auction
We do test drive your vehicle to check a condition of vehicle and bring it back to our yard and do mechanical checks
Just bring a car to the port straight away without check
Some companies do not do any checks after they bought car
Cancel
Anytime OK. Before auction start.
?
Just send us a e mail before auction start.
Please see FAQ
OUR COMPANY is registered at National Public Safety Commission Licence No. 542520200900
Japanese National Public Safety Commission is  a Japanese Cabinet Office commission.
Find us on Google+
Japan trading is registered at National Public Safety Commission Licence No. 542520200900